Discussion Starter
·
#1
·
http://truckyeah.jalopnik.com/2015-jeep-renegade-gearing-up-for-world-conquest-with-t-1563499172
http://www.businessweek.com/articles/2014-03-07/fiats-baby-jeep-renegade-hails-from-italy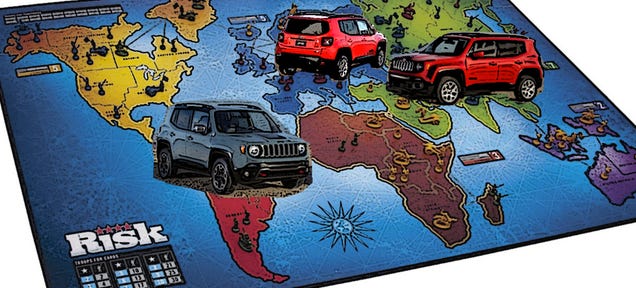 When the 2015 Jeep Renegade was first announced, we were hearing sales-target rumors of about 150,000 per year as a Jeep, and 130,000 as the Fiat 500X. But new information has come to light suggesting Jeep's planning to sell way, way more.

Jeep representatives are still staying quiet on numbers, but Wards Auto reports Chrysler is planning to christen their new plant in Goiana, Pernambuco, Brazil with the Renegade as the facility's first product... at a rate of 250,000 vehicles per year. That would be in addition to production already confirmed for Italy.

Fiat/Chrysler have also established a relationship with Guangzhou Automotive Group in China, announcing almost a year and a half ago that the alliance would facilitate Jeeps being built in China. The small Compass is already popular in the People's Republic, and it's known that Jeep CEO Mike Manly is keen to grow the company's D-Segment there. Seems plenty plausible that the 2015 Jeep Renegade could be the first Jeep to be built in China through the company's new alliance with Guangzhou.

Jeep set a sales record last year, moving a total of 731,565 SUVs around the world. Adding 250,000 units to that sounds pretty ambitious, but another 250,000 plus the capacity of two other plants would be downright imperialistic!

I doubt Jeep planning on doubling their entire output with Renegade sales alone, but it does sound like they're going to be building more than initial reports led on. Who thinks this little SUV is going to be popular enough to warrant three production centers?