2015 Jeep Renegade Trailhawk 2.4L MultiAir Gasoline Eninge
AEM Intake System
(AEM is a part of K&N)
This is a full system. Meaning that it runs the full length of the OEM system and utilizes a pod filter rather than the filter box.
A drop in filter replaces the OEM paper filter in the filter box.
A short ram intake is shorter than the OEM system.
And a cold air intake is piped out of the engine by into the fender well or front bumper.
Installing an intake system is pretty straight forward. I received my Renegade back with the intake system already installed. So this is an overview of the system installed and details you might want to pay attention to when installing a similar system.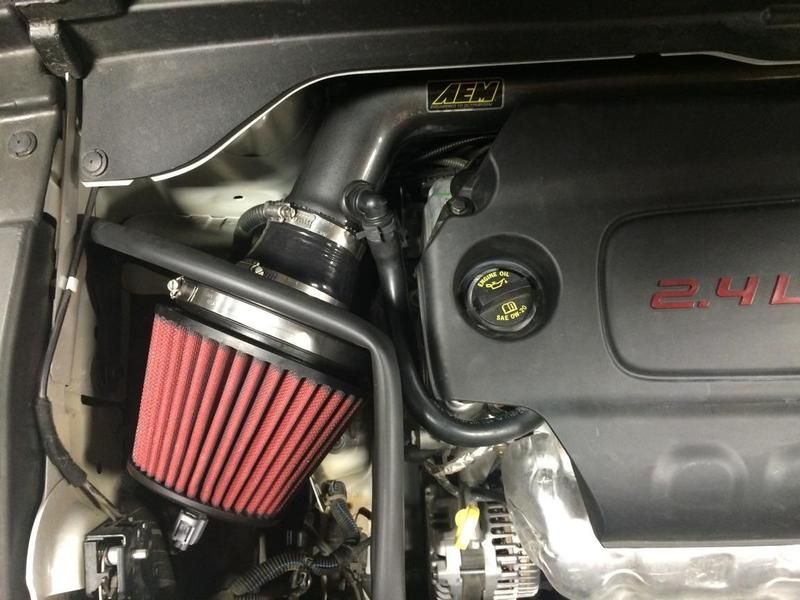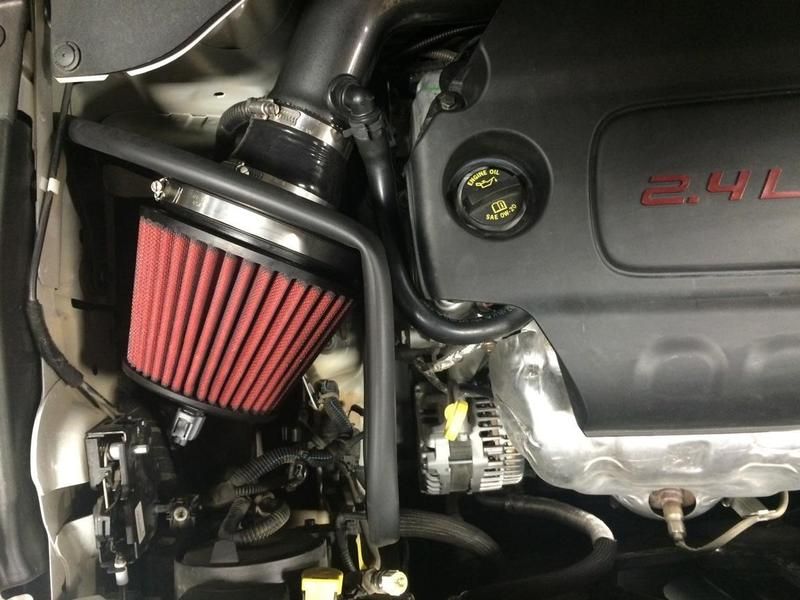 Here is an overview of the stock system.