Discussion Starter
·
#1
·
I've been working on this for awhile on my days off. I'm finally... almost finished it. All the material was purchased from Home Depot. The paint from Autozone. And I purchased the end caps online.
$350 of material.
1" square tubing.
x20 square tube end caps.
Rebar.
Truck bed liner paint.
Tools
Welder
Angle grinder
Magnetic squaring tool for welding 90* corners
Marker
Measuring tape
Electric sander or sand paper
Drill
File
I paid about half of what if would've cost if I was to purchase a brand name cargo basket and the cross bar.
Yakima legs and round crossbar - $300
or
Yakima Whisbar - $450
+
Yakima Loadwarrior - $300 (44"x39"x6.5")
or
Yakima Megawarrior - $400 (52"x48"x6.5")
=
$600-$850
My custom cargo basket with no cross bar required - $350 (72"x48"x6")
I design the cargo basket to be able to mount onto the stock roof rails without the need of cross bars. I made custom brackets to mount it. Everything is welded together. Not shipped in pieces and then bolted together. It covers the entire roof, from the top of the windshield to the antenna. And rail to rail on the sides. I used rebars every 6" as the floor. To keep cost down and because I couldn't find any diamond mesh metal sheets. I'm planning to ask around the local metal shops in the future. The ribs on the rebars gives a little friction to whatever I want to store up there. I used truck bed liner spray paint for it's durability, scratch resistant, chip resistant, and texture for added friction. The paint and end caps gives it a nice clean look.
The bolts and nuts on the mounts still need to be cut to size and then painted black to match and for rust resistant. I have a piece of ply wood zipped tied to the front as a wind deflector. A wind deflector helps a lot. The first day I had the cargo basket on without a wind deflector sucked. The wind is very loud blowing past the naked bars and it vibrates into the car. I haven't had time to purchase the material to make a proper wind deflector and had some ply wood lying around from another project. My brother needs the cargo basket for this weekend for a camping trip at Pismo Beach.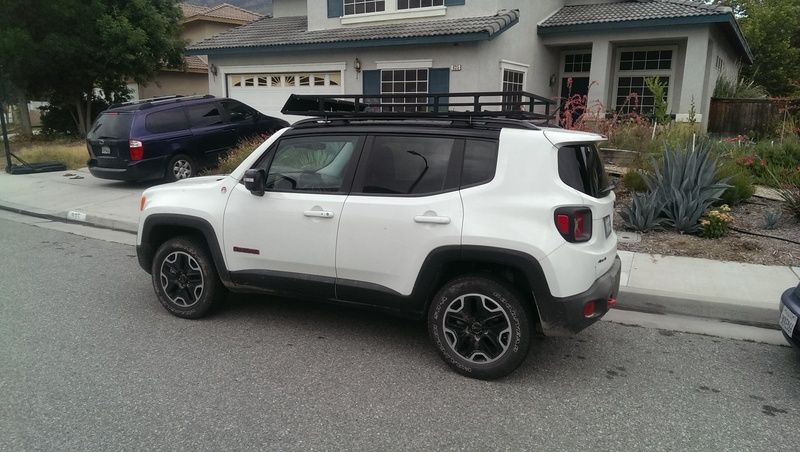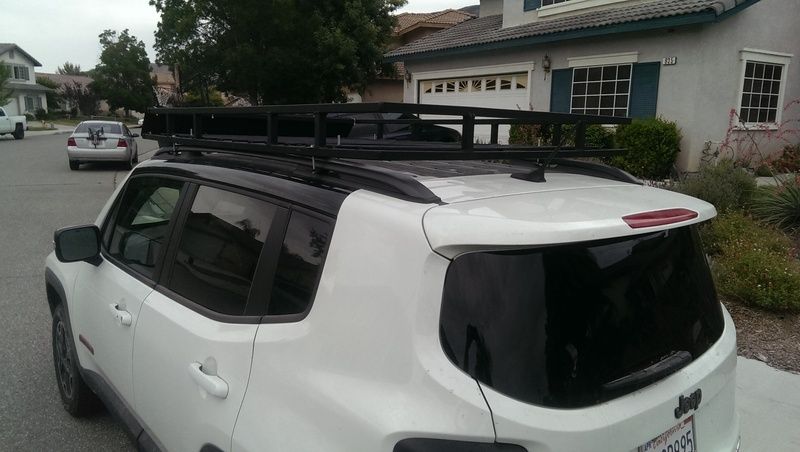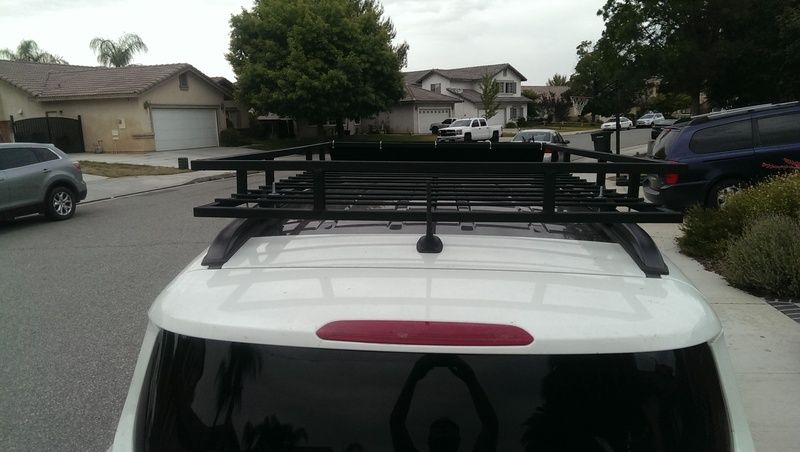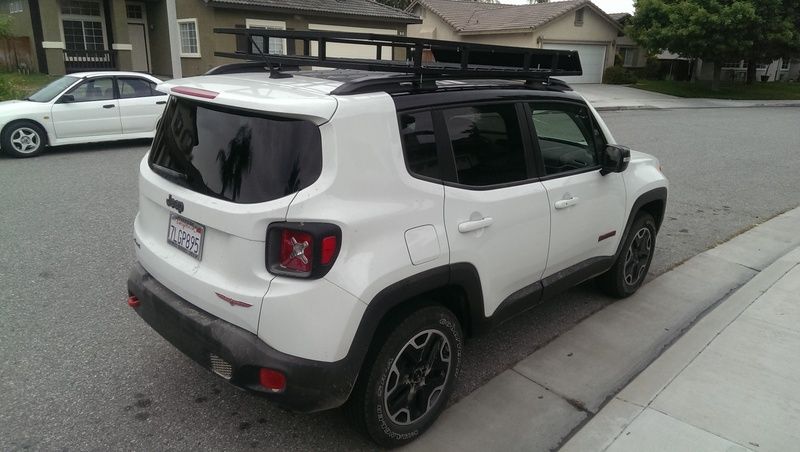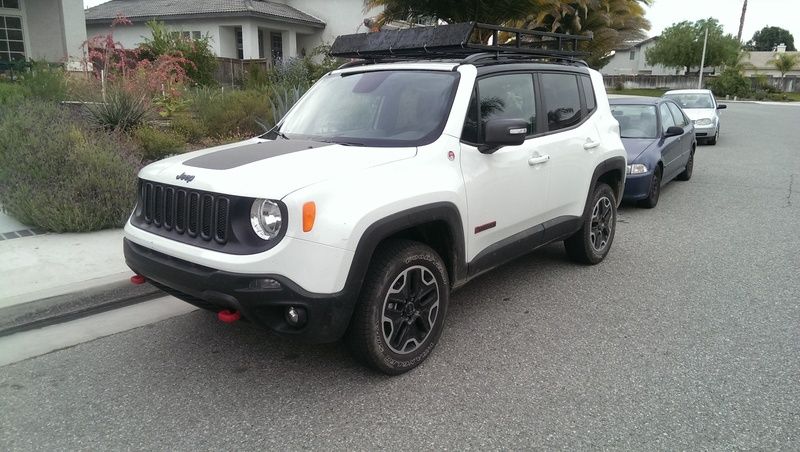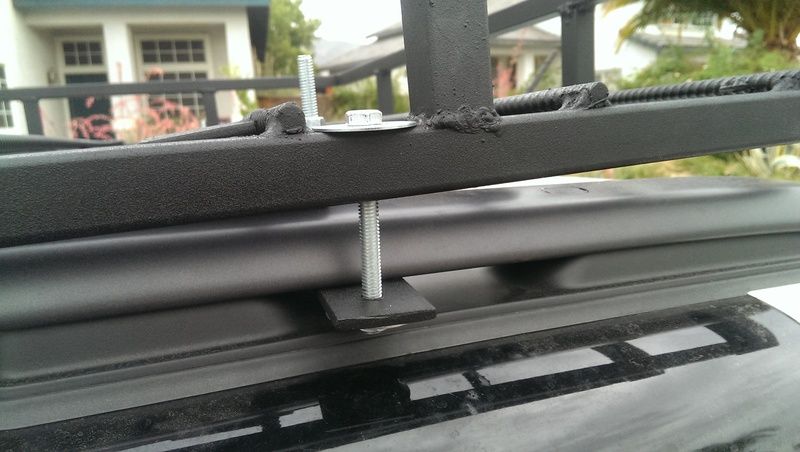 Almost ready for some offroad lights and storage for some recovery tools.