Valkyrie Off-road just put up a front bumper for pre-order. Supposed to ship in 4-5 weeks. A bit expensive but steel is through the roof and it is only 80 or 90 pounds. I can't remember what the rep said when I called. Not only does it get the bumper out of the way but it fits up to a 10,000 lbs. winch, gives you D-ring points, light attachment points, skid plates for the radiator and looks like a lightweight winch bumper off of any other purpose built rig built here in the US with US steel. I pre-ordered one yesterday after talking to an awesome guy from Valkyrie. They had some proto-type photos up the other day. Looks like we finally have a bumper for more than just a TH and it gives more clearance as well. If only someone would develop an A arm that pushed the tire forward a little and RCV built axel shafts we could put bigger tires on!!! Lol.
Give it a look here.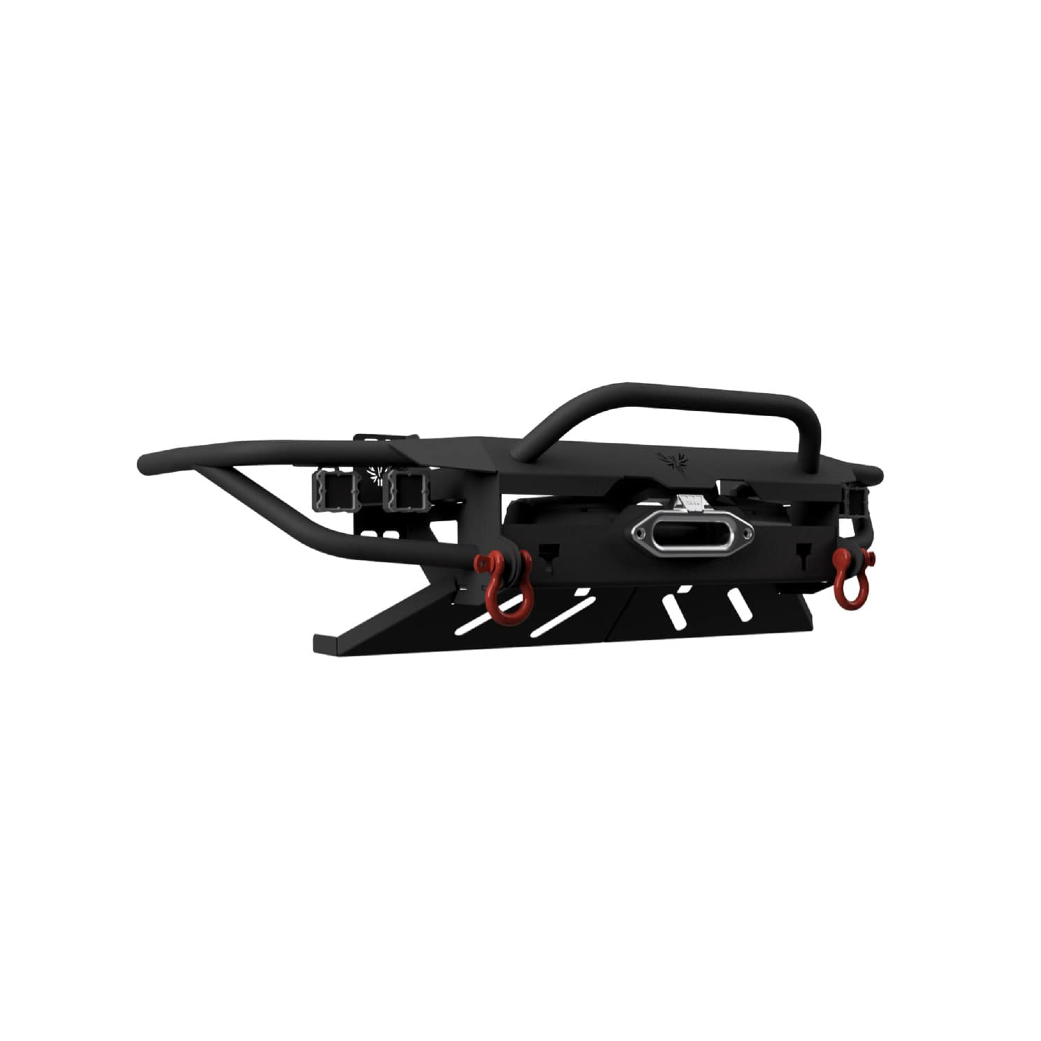 THIS IS A PRE-SALE! Orders placed will ship in approx. 4-5 weeks. If you're looking for an extreme off-road experience, you need the Jeep Renegade Front Bumper! This bumper gives your car increased clearance and the ability to install a winch. It also makes your vehicle look incredibly bad-ass...

valkyrieoffroad.com