Discussion Starter
·
#1
·
Bee Canyon Map
Here is a map of a local trail I use. It's a drive through trail, so you don't need to turn around and back track out. Highway 243 north will lead you straight to Interstate 10. South will lead you to the 74, 79, and 215.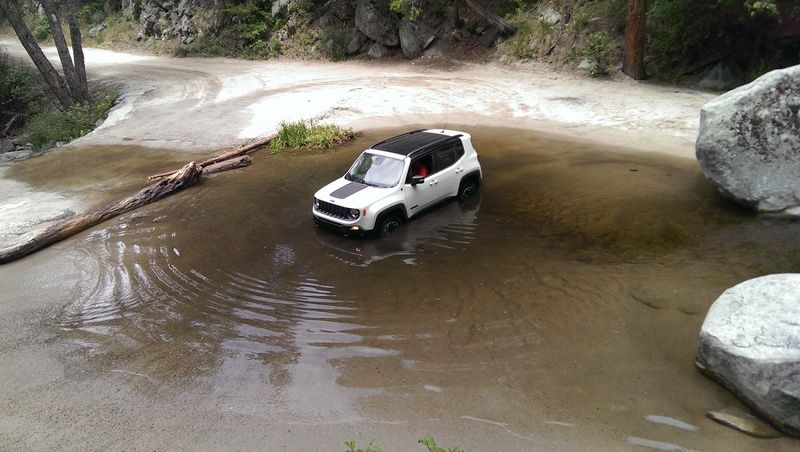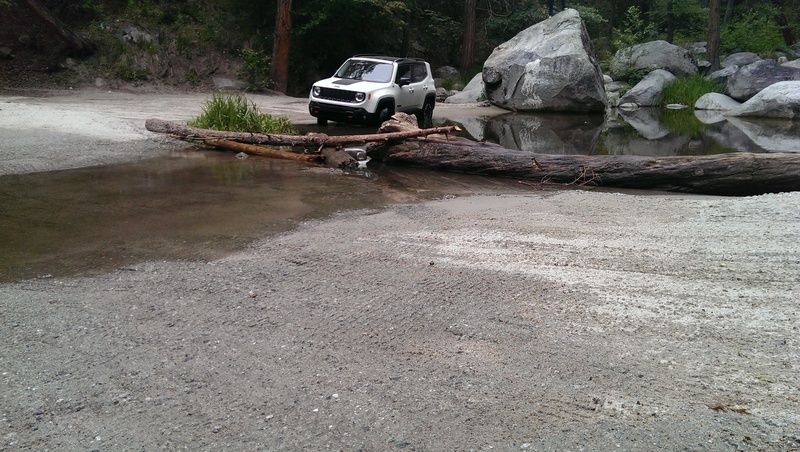 Trail Difficulty Rating:
5/10
If 1/10 is streets and 10/10 is a well built Wrangler, I would put this trail at 5/10. The entire main trail can be done in Auto Mode with 4WD Lock on. You might be able to get away with not having 4WD Lock on and having the car do the 4WD automatically, but there are definitely some areas where you will need to engage 4WD Lock. My cousin's AWD Honda CRV can handle the main trail with careful driving. A large truck in RWD could handle the main trail as well. A regular street car will not.
On Trail Challenges:
5/10
There are bits on the trail with obstacles. You can have a little fun and drive through them or pick the easy line and avoid them. I've jumped into everyone of them and the Trailhawk can handle it without engaging 4Low or Rock Mode. Though they are easier with 4Low and Rock Mode.
Hill Climb Challenge:
6/10
I marked the hill climb challenge on the map. It's a small hill but steep. Keep the speed steady and you can make it up in Auto Mode and 4WD Lock. With 4Low in either Auto or Rock Mode, you can crawl up it. With 4Low on you can floor the gas pedal at a crawl. 4Low won't give you full acceleration with the pedal all the way down. There's enough room on the top to do a 3 point turn and come back down. The left half of the hill is easy and the right is a bit harder to climb.
Jeep Trail Challenge:
8/10
A bigger challenge on the trail is a Jeep adopted trail about 1/3 through. I've done this in my cousin's 1987 4Runner 3" lifted on 35" BFG mud tires. And my other cousins 1989 Jeep Cherokee lifted on mud tires as well. I wouldn't recommend this trail with a stock Trailhawk. I would recommend at least mud tires, but preferably a lift as well. And a tested rig that can pull you out of trouble. The Renegade can handle the first 1/4 mile of this trail, but you will see the hard part I'm talking about. The first 1/4 mile is very challenging compared to the main trail, just turn around afterwards. The Jeep Trail will lead you North and back on the main Highway 243. The main Bee Canyon Trail will lead you east and onto a different part of Highway 243.
Recreational Shooting:
The first lower, flat bit of the trail is reserved for the active shooter. Any pull off area is pretty much a shooting area and it's all FREE. It's first come first serve. These are the area between the ridges of the mountains and they provide the adequate backing. Each spot only fits one group of shooters, so you won't be standing shoulder to shoulder with random people. Each area has good spacing between one another with the mountain ridges between each spot. You get a private shooting gallery that is away from other people and is safe from uneducated shooters. The down fall is the range and echo. The smallest spot being around 25 yards and the largest spot around 150 yards. The gun shot echos back at you so wear ear protection. Please check the Ranger Station for the fire danger sign. Low = Shooting all day. High = Shooting until 1pm. Very High = No shooting. It all depends on the temperature. The Ranger Station is right across the highway, so they can hear you shooting and they will come by and check on everyone. They usually just ask what you are doing and what guns you are using. I've never had them check any paperwork or vehicle. Even on my AR-15. They just want to make sure everyone is safe and legal.
Up the trail a bit you will find the shotgun flats. The Rangers gated this area off a few years ago and the access to another trail. You can park here and shoot shotguns / clay pigeons. You can cross the gate as well. The Rangers don't like anyone shooting pistols or rifles here because there is not a proper backing. You're pretty much at the top of the mountain and shooting off the edge.
Special Mentions:
Small stream crossing or a medium stream crossing. Both are from the same stream and same crossing. It's just the path you choose. The small crossing is on the main trail and over a section that is cemented to keep the stream from destroying the main trail. The medium crossing is the upstream part right before the cemented section. The water builds up before the cement and then pours over it. People like to hang out here, picnic, and swim. The water is clear but the bottom is silty and full of leaves. I don't really recommend swimming. On the weekend there is always someone here and it's first come first serve. So plan for a weekday if you want to drive around in the water or have a photo op.
Lakes:
Lake Hemet on the 74. Medium size.
Lake Fulmor on the 243. Small size.
*Note: The San Jacinto Mountains requires you to have a San Bernardino Nation Forest Parking Permit. If you are driving through, stopping to take photos, or any quick stops you are fine. Stopping in town is also fine. But if you stop to hike, fish, picnic, hunt, or camp - you will be required to have a Mountain Pass.