Discussion Starter
·
#1
·
http://www.carmagazine.co.uk/Drives...-drives/Jeep-Renegade-Trail-Hawk-2015-review/
Love this pic: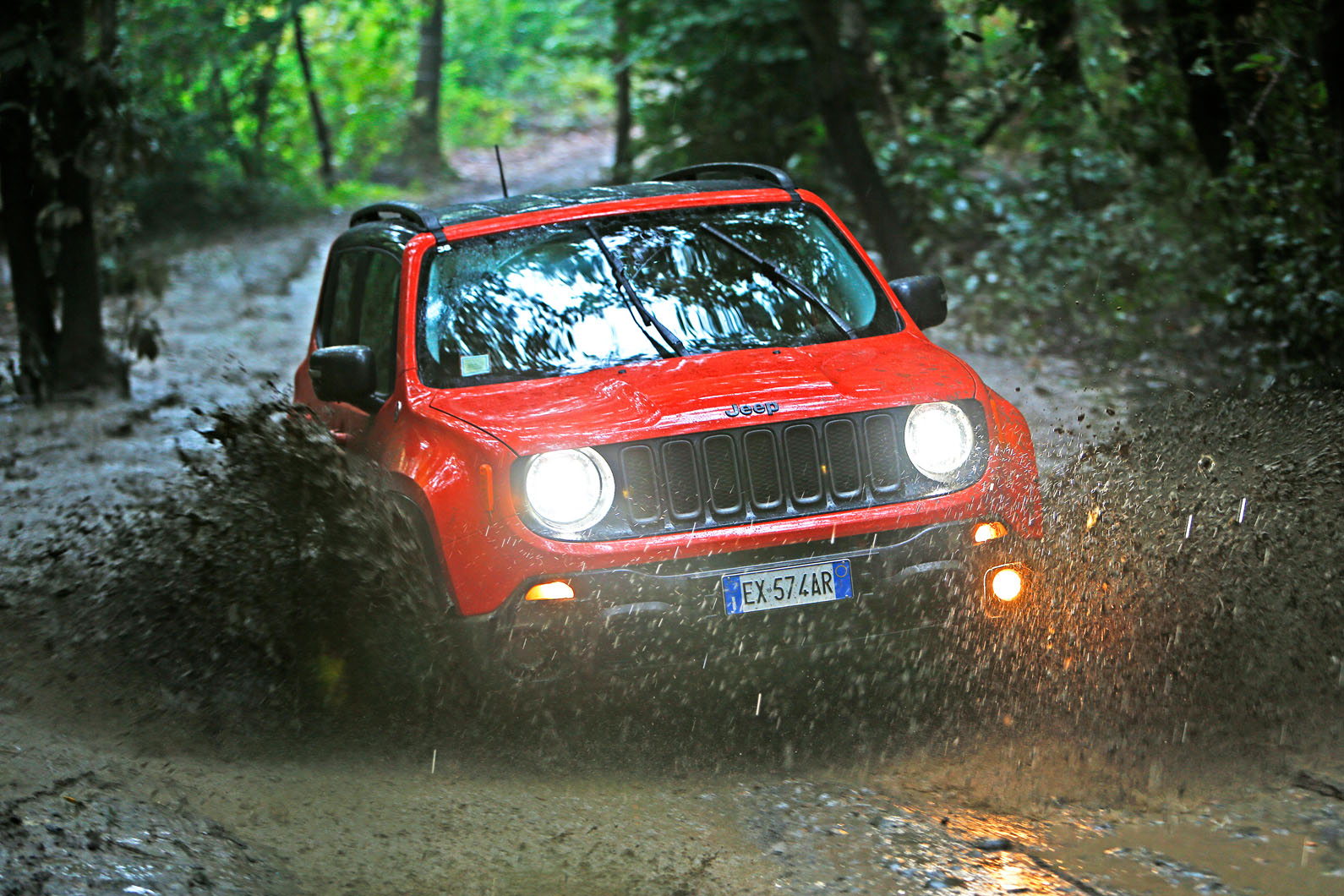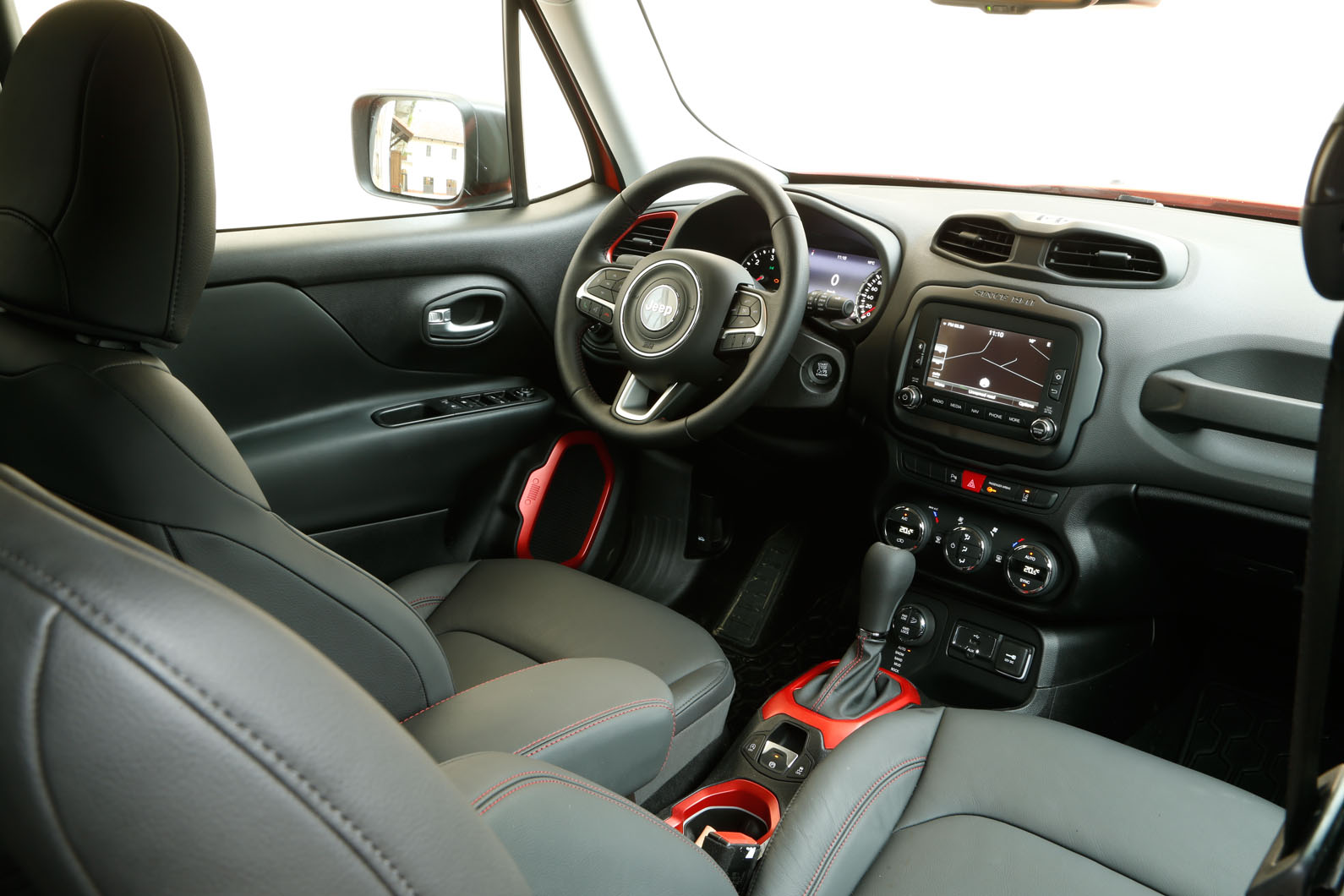 'Designed in the USA, built in Italy' is perhaps not the most reassuring way Jeep could have introduced the new Renegade. This small SUV – and it is an SUV in the literal Sport Utility Vehicle sense, rather than some kind of new-fangled crossover – is the first fully cross-Atlantic product of the Fiat-Chrysler conglomeration.

It is also the forthcoming Fiat 500X in the macho (ish) equivalent of drag, but that's not to say it doesn't offer chin-strokingly capable off-road potential. Particularly in this range-topping Trail Hawk specification.

Trail Hawk? Sounds like some kind of country music prog rock horror show – what gives?
Think the Panda 4x4 is a tenacious little terrier off-road? The Renegade Trail Hawk takes small cars – ok, so not that small – into much more challenging territory, and comes back covered in mud and screaming for more.

Sized (and probably priced) to take on Mini's Countryman and the Skoda Yeti, if you actually want to get more adventurous than the parking arrangements at Goodwood, the Trail Hawk will likely chew up said rivals and spit them out again. Before going on to chase down a Freelander for breakfast.

You can't be serious?
We absolutely are. Packing a 168bhp 2.0-litre turbodiesel – which makes up for what it lacks in low-speed refinement with 258lb ft at 1750rpm – the same new nine-speed ZF automatic gearbox as the Range Rover Evoque, and selectable four-wheel drive with a low-range setting, the Trail Hawk isn't stopping for much short of a cliff face.

Proudly displaying Jeep's 'Trail Rated' badge, it offers as much suspension articulation as the most hardcore version of the Cherokee. Specific bumpers and raised ride height improve the approach and departure angles (30 and 34 degrees, respectively), while standard-fit skid plates protect the underside should you misjudge the 24-degree break-over angle. There's even a full suite of off-road electronics, including Auto, Snow, Sand, Mud and Rock settings. Not to mention four-wheel drive lock for non-low range moments and speed adjustable hill descent control.

We tried it all (including the skid plates…), and found the Trail Hawk deeply impressive. Not just for a small vehicle, but for an SUV of any description. A top whack Yeti ain't bad, but this is a different class of mud-plugger entirely.

So the Renegade Trail Hawk must be rubbish on-road then?
Strangely, no. Many of the things that make the Renegade good off-road also benefit performance on it. Extensive use of high-strength steel creates a very stiff monocoque, with aluminium used to help keep weight down at the front. The MacPherson suspension is optimised to reduce camber changes and increase grip, while the nine-speed 'box is so smooth you'll never know how you lived life without it. Plus at 80mph the diesel is turning over at just 1900rpm, so you can look forward to outstanding fuel economy.

Ok, so the Trail Hawk's 15mm increase in suspension travel means it leans a bit through the corners. But the ride's good, and aside from a touch of low-speed self-centring weirdness, the electric power steering feels reassuringly weighted, direct and accurate. Best of all, refinement on the motorway is genuinely excellent.

Fine. But isn't it too cute to be a proper Jeep?
Ah. Well. It does have an excess of cute about it, we'll grant you. Not so much on the outside, where that distinctly Jeep front end stare is complemented by X-motif detailing, modelled after the jerry can found on the back of many an original Willys Jeep. But on the inside, you'll either be horrified or delighted by the 'Easter egg' elements.

For example, the classic 'seven-slot grille and round headlight' silhouette appears repeatedly, there's a Willys climbing up the side of the windscreen and 'SINCE 1941' embossed into the infotainment system surround. The redline is represented by a mud splash. Oh, and there's a spider inside the petrol flap waving 'Ciao baby!' No, we don't understand that one either.

Still, you'll find little reason to complain about the quality. There's soft and squashy in all the right places, hardwearing and easy-clean everywhere else. Plus room enough for four adults, a big square boot, and all the controls seem robust and suitably chunky.

Verdict
It's unlikely to be cheap, the Trail Hawk. Since Renegade isn't due in the UK until February 2015 at the earliest, the exact price is yet to be confirmed – but we're talking around £27k here. At first encounter, it feels… worth it, especially if you think of this kind of all-round, all-terrain ability the Jeep equivalent of a halo hot hatch. Niche choice, for sure. But justifiable.