Discussion Starter
·
#1
·
Washing the Trailhawk for the first time. Usual just hose it down with the pressure washer. But my brother just got back from the beach and we wanted to spray the entire car down and the under carriage because of the salt water. We ended up taking off the front fender wheel wells to clean and in prep for the tires we ordered. The front half of the trim actually protects a lot of things, so I might end up putting it back on and cutting the back part to clear the tires at full lock.
With the Trailhawk we didn't have to jack the Renegade up or take the wheels off. We just turn the wheels to access a few bolts.
There are...
x4 Plastic 10mm nuts
x4 Philips head screws
x1 10mm bolt
...on each side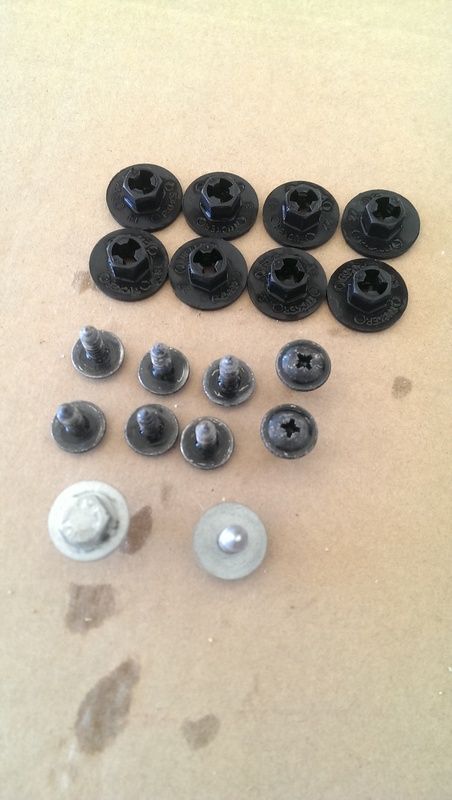 The start from the front side and pull the trim out of the outer edge. That will give you play room to pull the front inner edge off the bolt mounts. Then work your way to the back of the tire pulling the trim out.
Here are a few pictures of what it looks like behind the trim. It doesn't look good naked at all and the front exposes a lot of things you don't want to kick dirt, water, and mud at.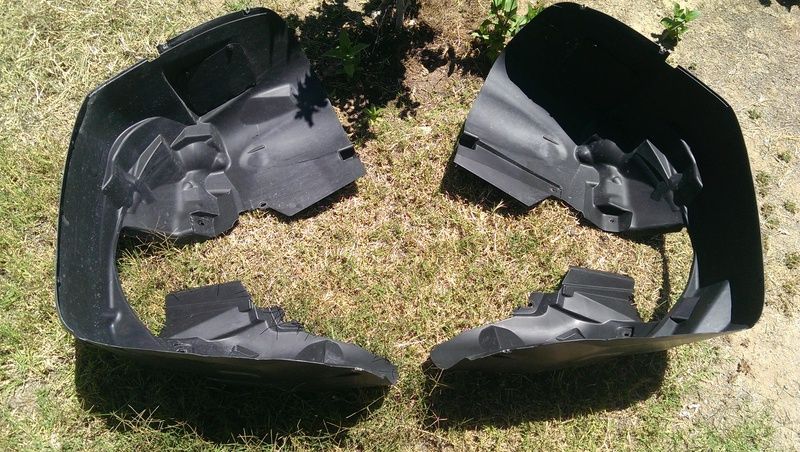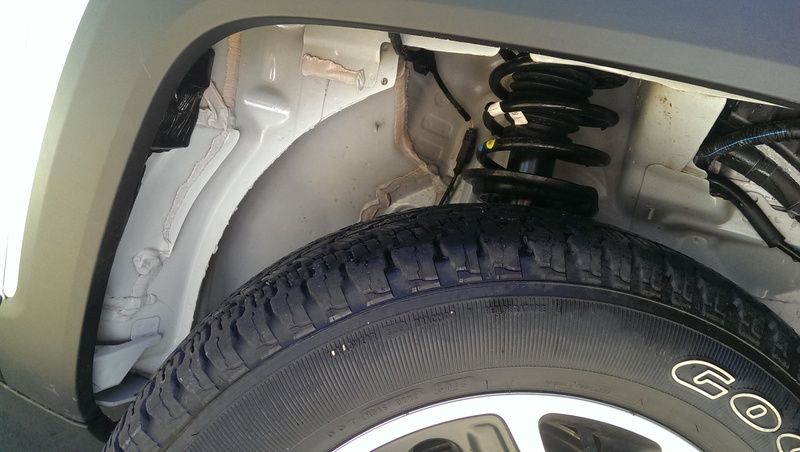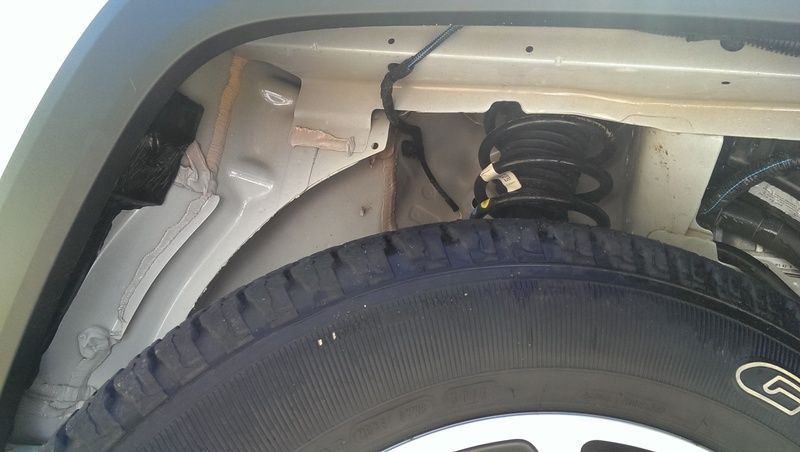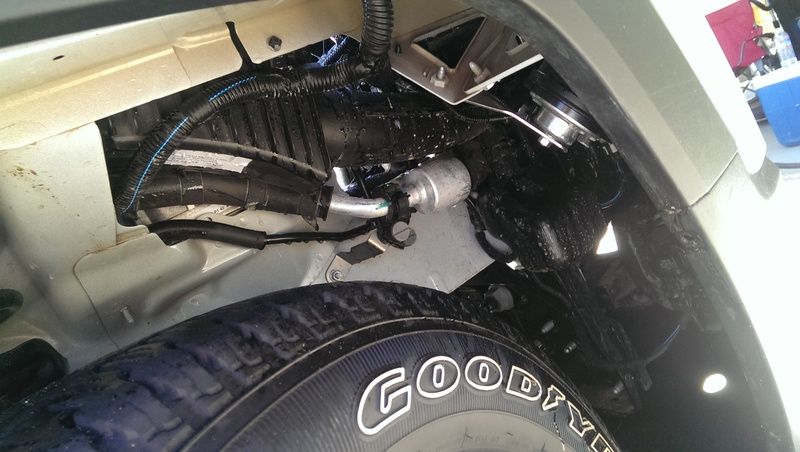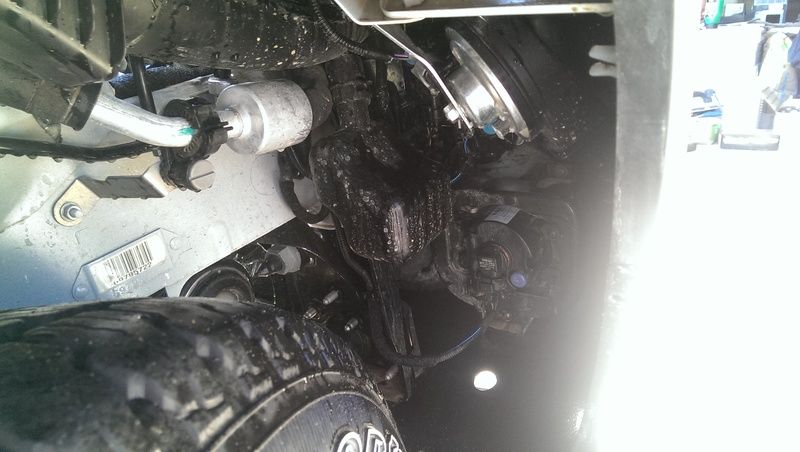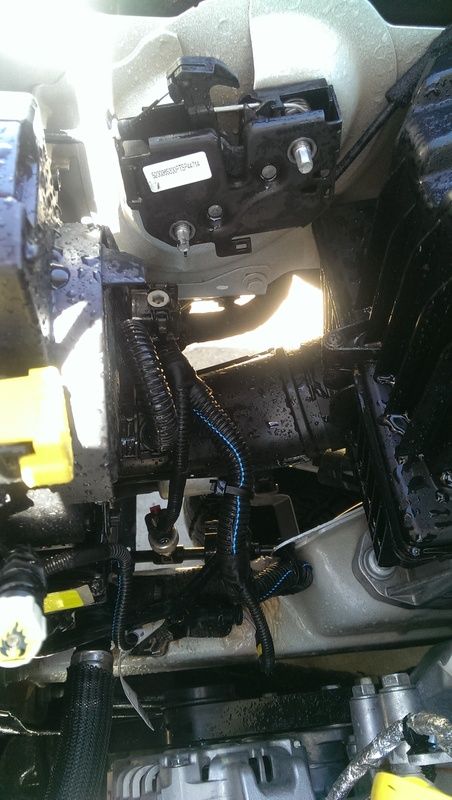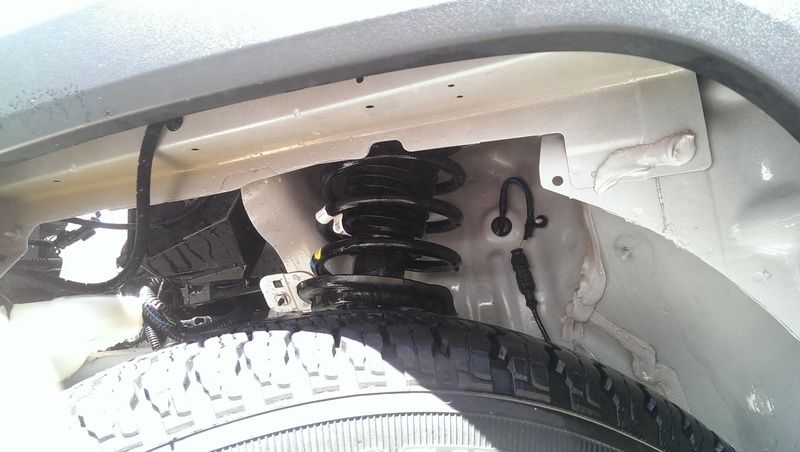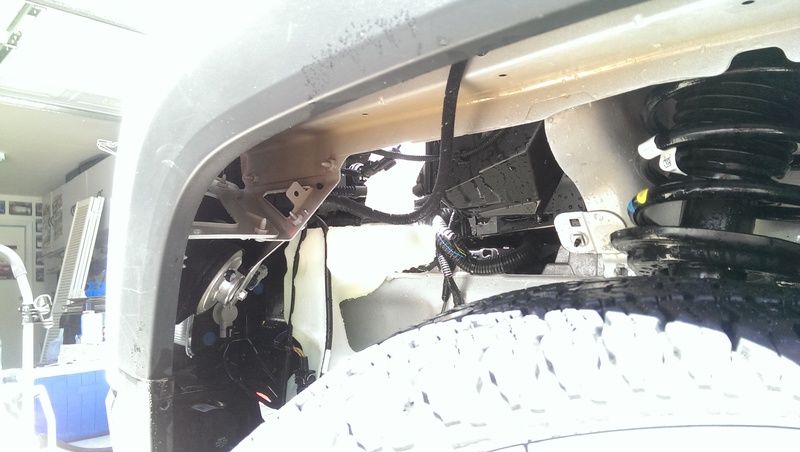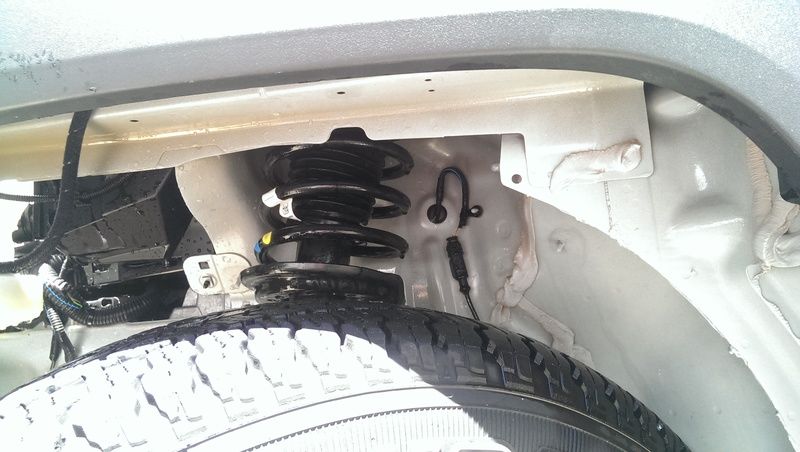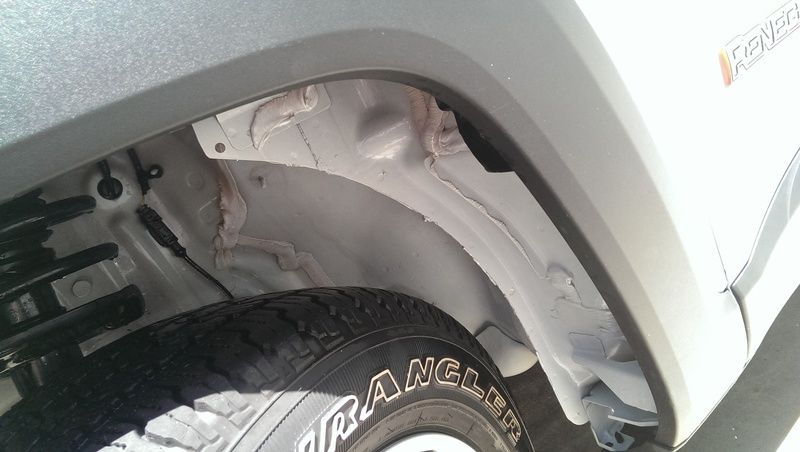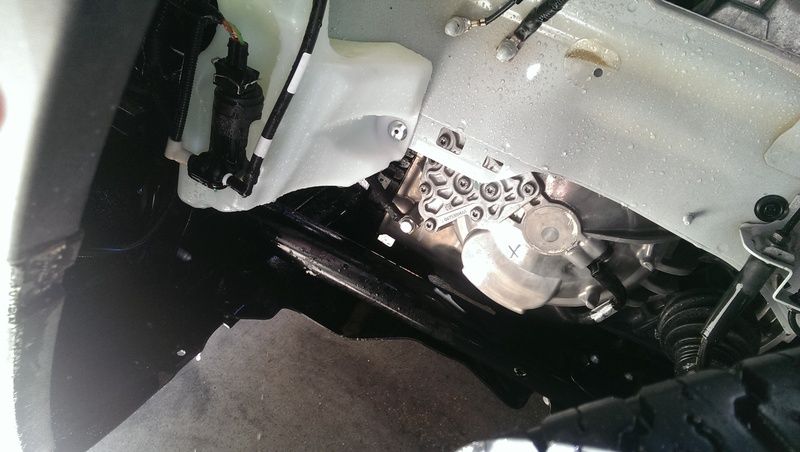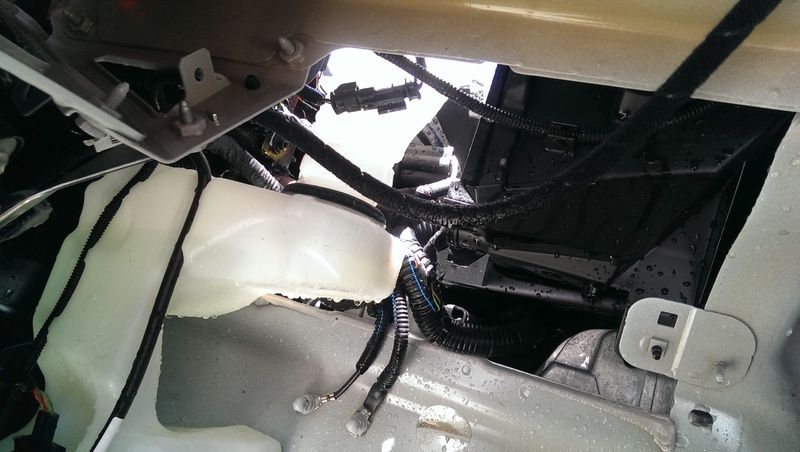 Decide for yourself if you like the look, if you want to go with bigger tires and need the clearance. I'm leaning towards no, but I'll wait to get the mud tires on there and do some offroading before I decide to put the trim back on or not.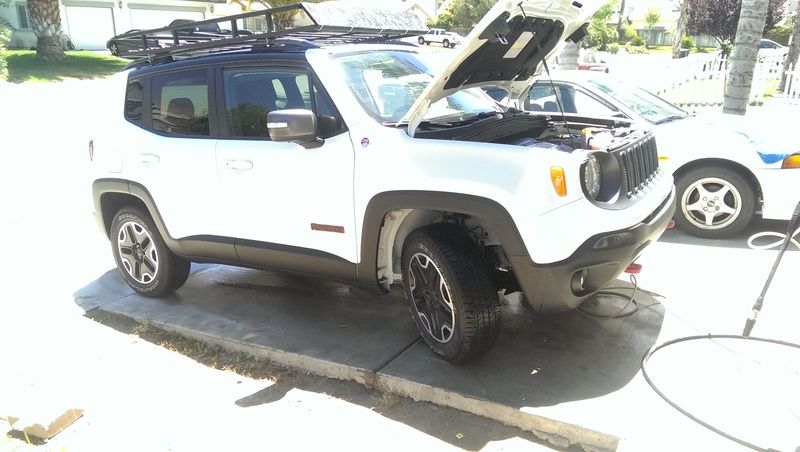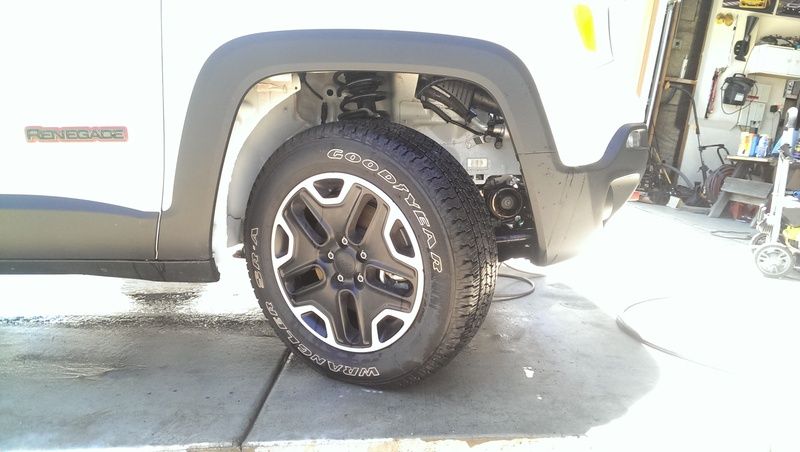 With the trim on...