Discussion Starter
·
#1
·
I purchased a sport without roof rails, and wanted them.
Parts:
5VX99LS1AA Right rail
5VY03LS1AA Left Rail
06511611AA screws u need 8
5VY00TZZAA caps for screws u need 8
double sided auto tape
blue painters tape
dremel
various common tools
I found my rails at a salvage yard. $200 for the rails, screws and caps.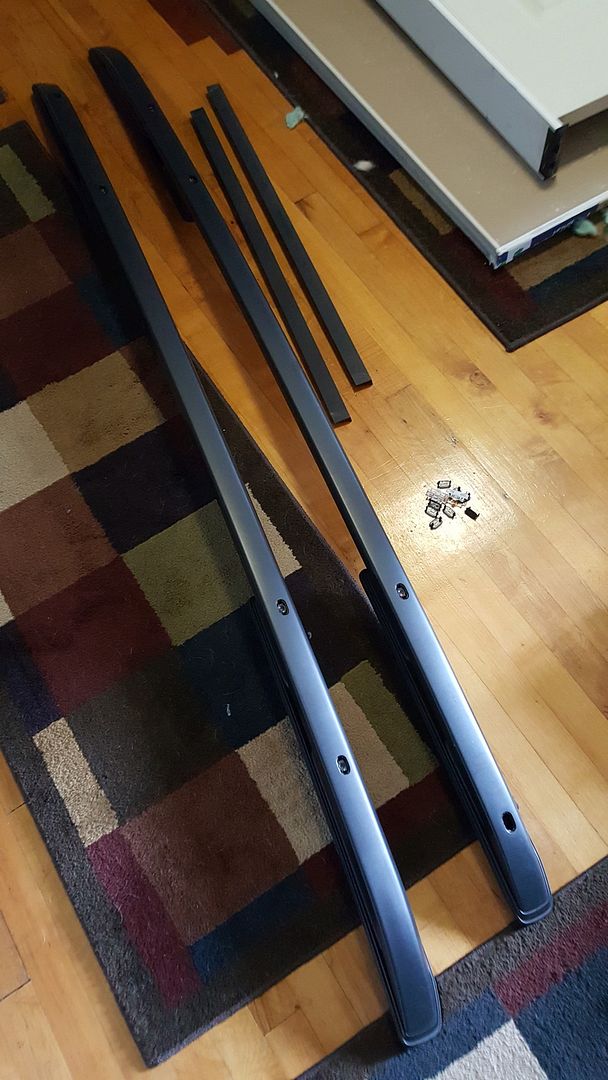 You will have to cut the current black strips on your roof. I did take the strips from the salvaged vehicle with rails, but because of slight differences they will not work. The sport is missing a fitting at the very rear that is glued in some way to the body. I couldn't remove it from the salvaged vehicle. It does not seem to be load bearing, it appears to just make sure the very end is flush. The other mounting points are all hidden under the black strips.
First thing you need to do is measure on the strips for where you need to cut with the dremel to allow the rails access to the mounting points. I will provide my cheat sheet of measurements, but make sure you double check your own parts before cutting.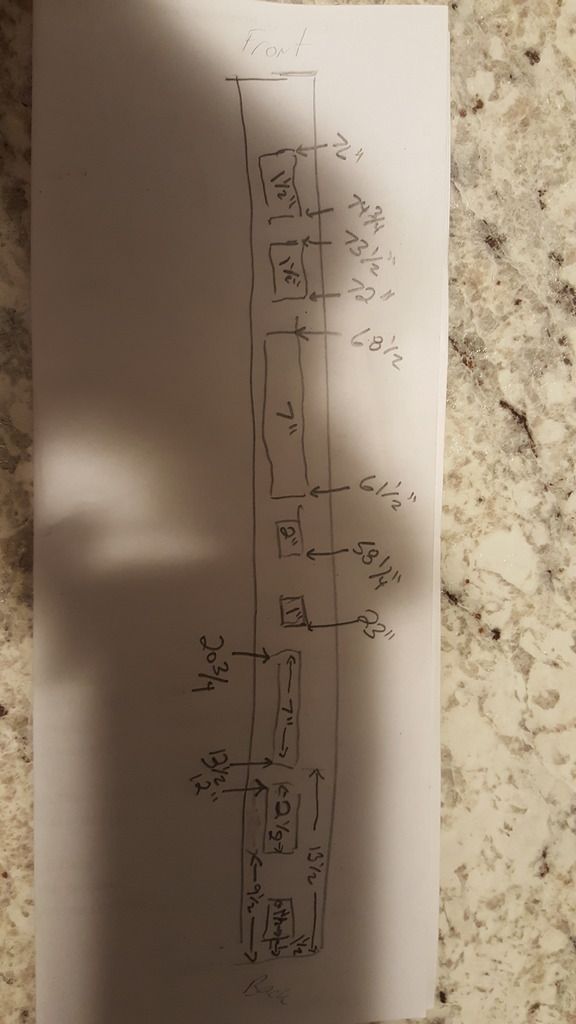 Measuring can be done by marking the areas to be cut with painters tape.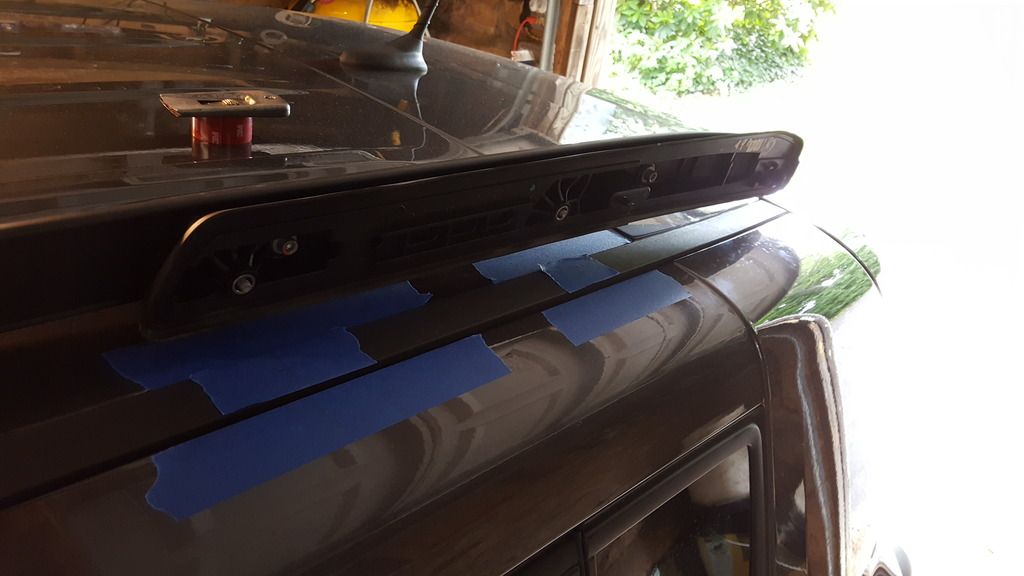 The cuts should look something like this. Don't worry if they are a little rough it will all be covered by the rails.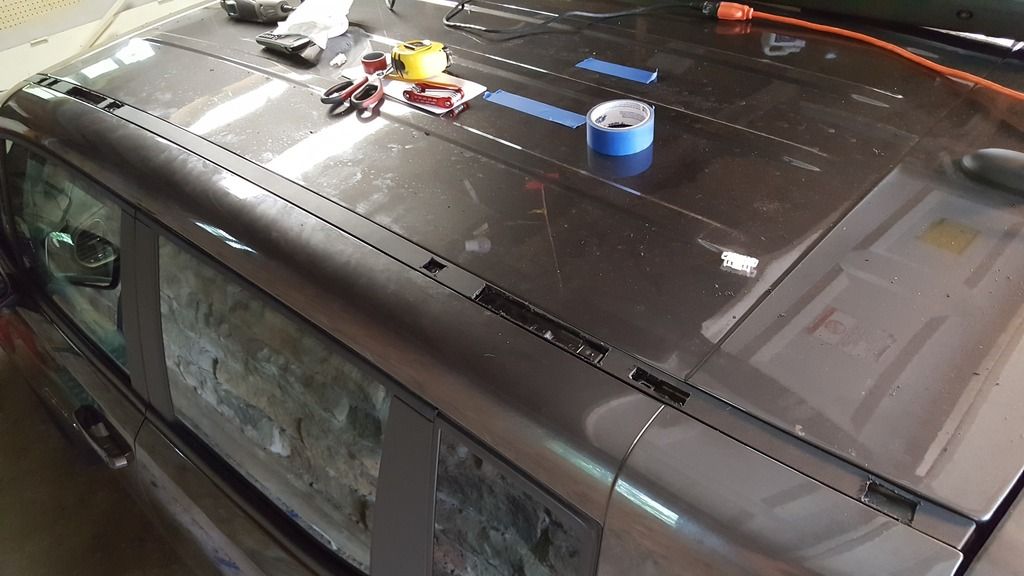 remove the double sided tape residue and apply new tape.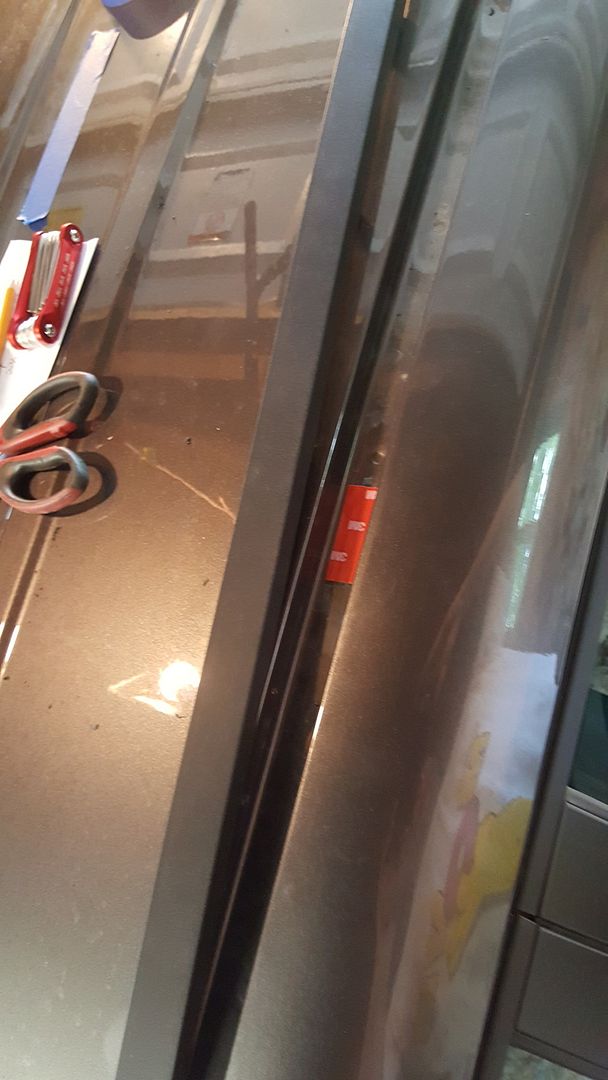 make sure you leave the plastic clips shown in the locations pictured.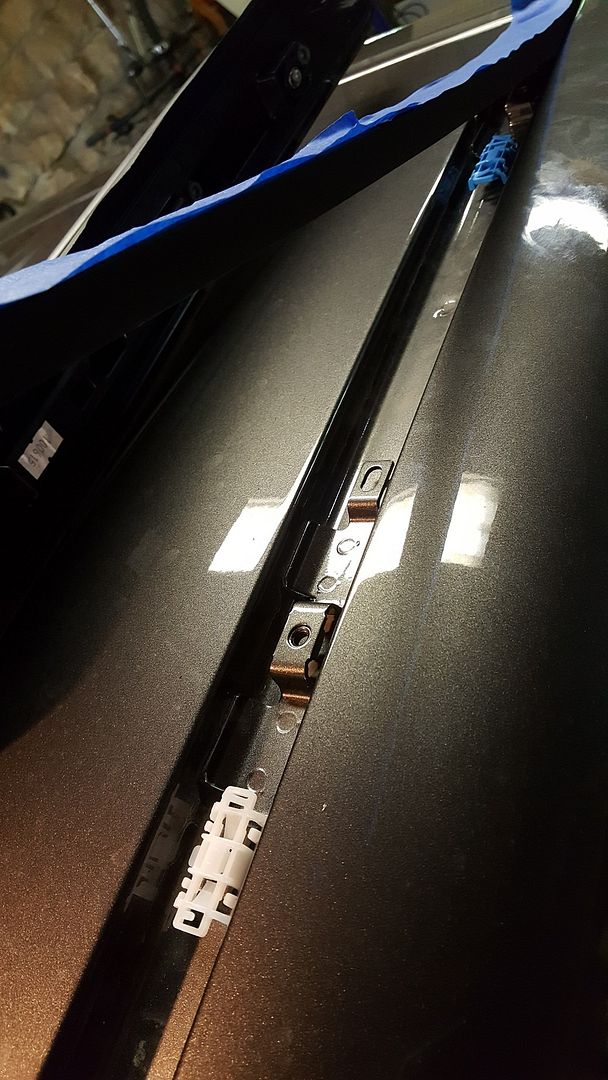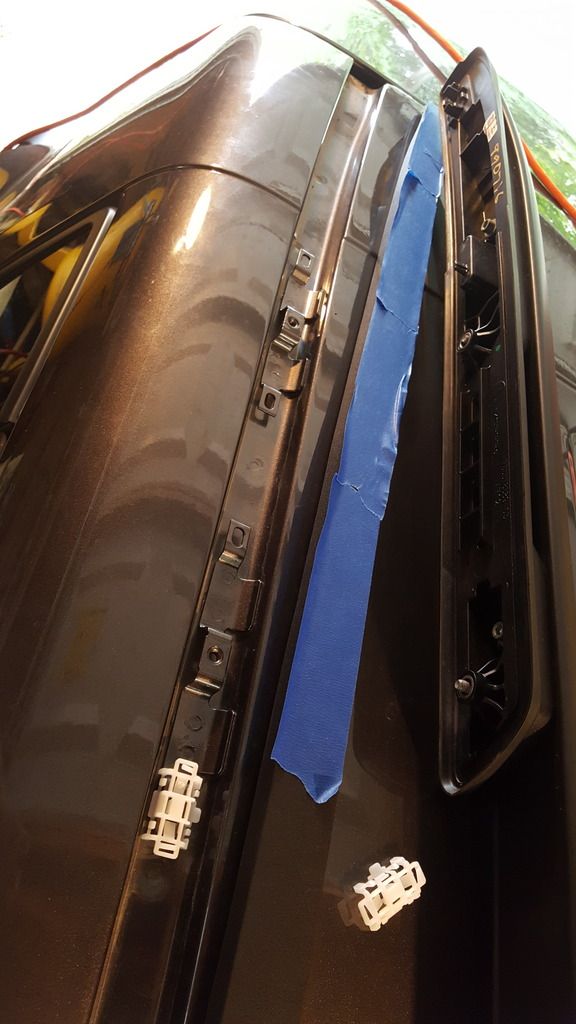 Snap the modified strips into the plastic retainers and press onto the double-sided tape. Do not remove the strips completely. Leave the front attached.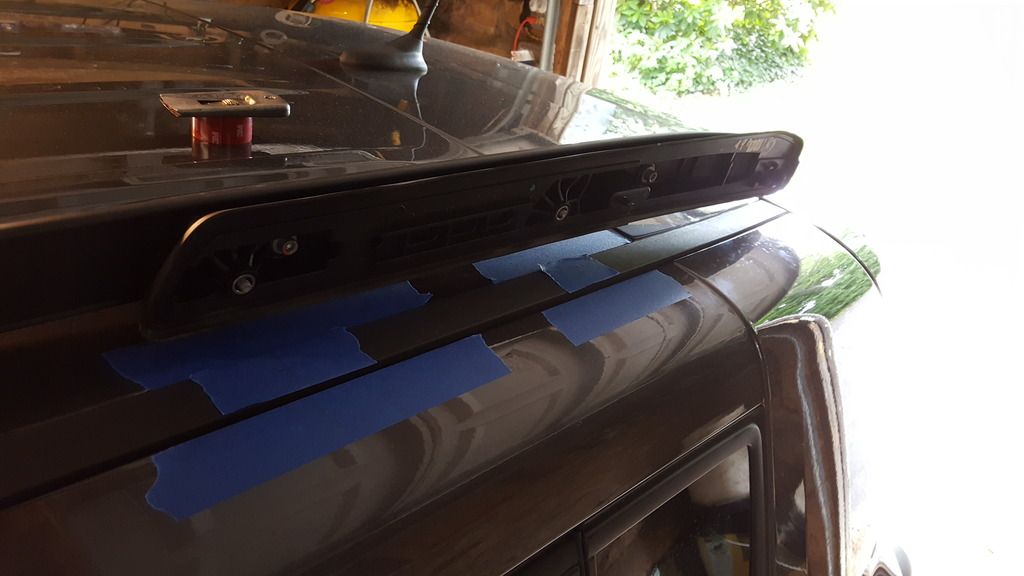 Fit the rail up, you may have to enlarge some of the holes. When it fits flush tighten the 4 screws on each rail down and press on the plastic caps.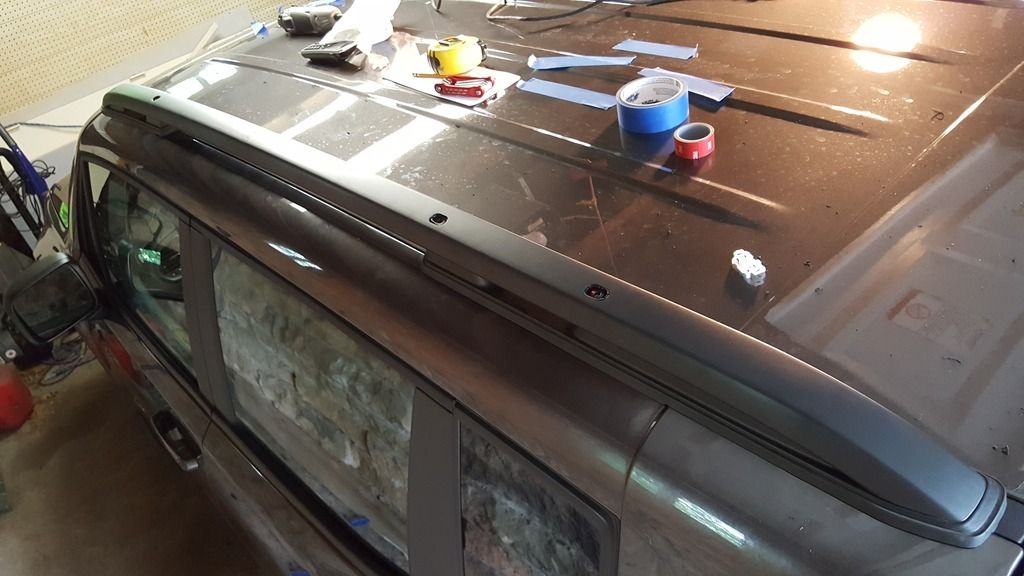 Your Done! Now you have a renegade sport with roof rails for a thousand bucks cheaper than new oem.