I didn't want to clog up any other threads with random photos of my Renegade. So here goes...
Check out my crappy youtube videos:
https://www.youtube.com/channel/UC0-bzo_oI_L_Y4NL5vyLCPA
Bewarned! We are not videographers. We use our camera phones and a Canon camera. We have yet to utilize the old Sony Handycam and GoPro. We spend more time enjoying the drive than taking photos and videos. So they are all short bits of the action. All raw, no editing.
*Damage Report*
Windshield cranked due to a flying rock on the freeway.
Various small dents from parking lots. Nothing major and you have to look closely.
Front and Rear bumper scratches on the bottom from offroading.
Skid plate scuffs.
Driver side side skirts scuffed up pretty good from offroading. Need some rock sliders soon.
There is a dent in my exhaust pipe right before the muffler canister. It looks like Jeep too a hammer to it to clear the rear sway bar. Kind of a cheap fix.
Dirt everywhere...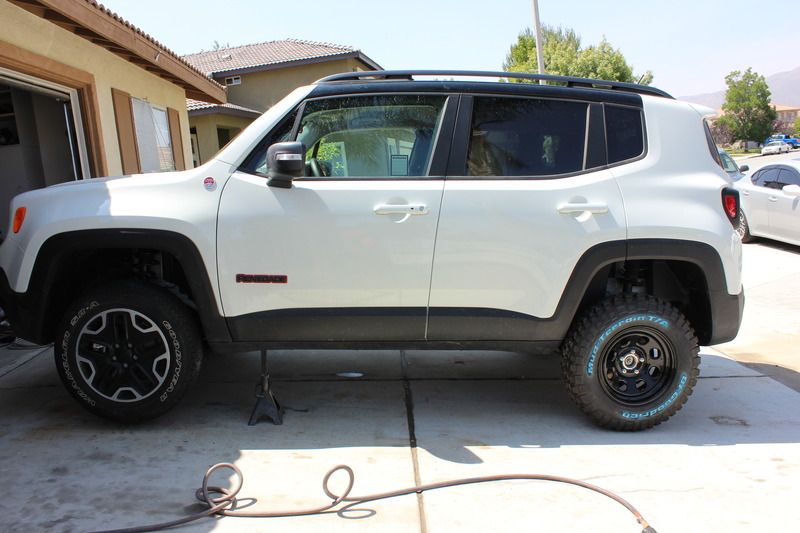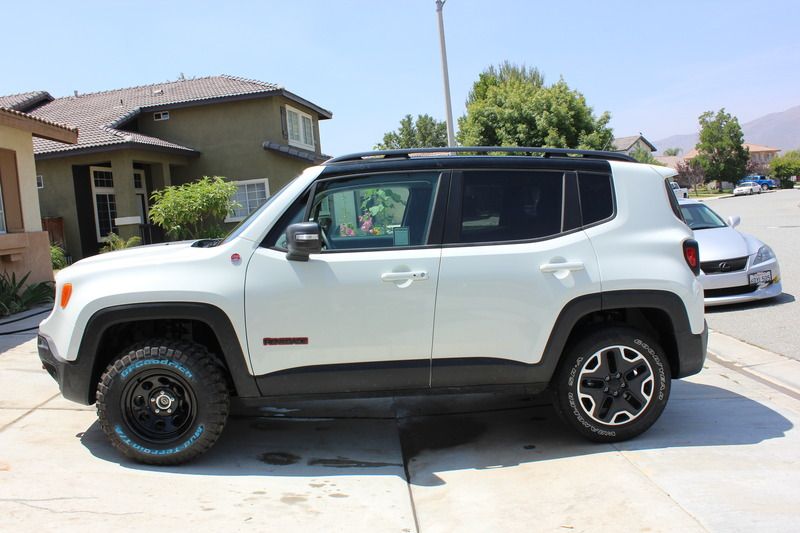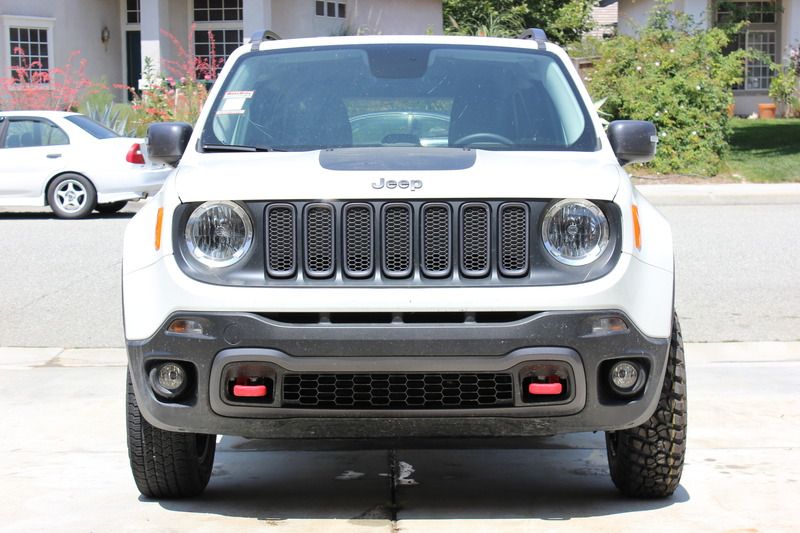 1 foot deep puddle after a day of rain
It looks steeper in person.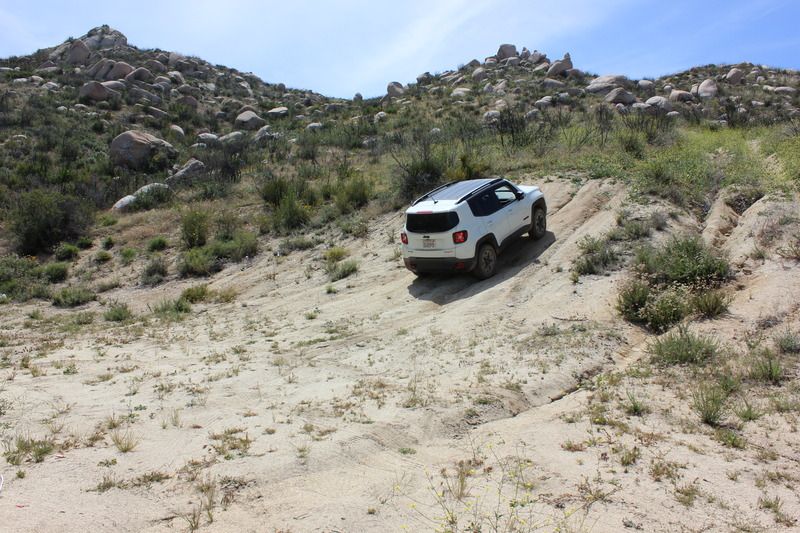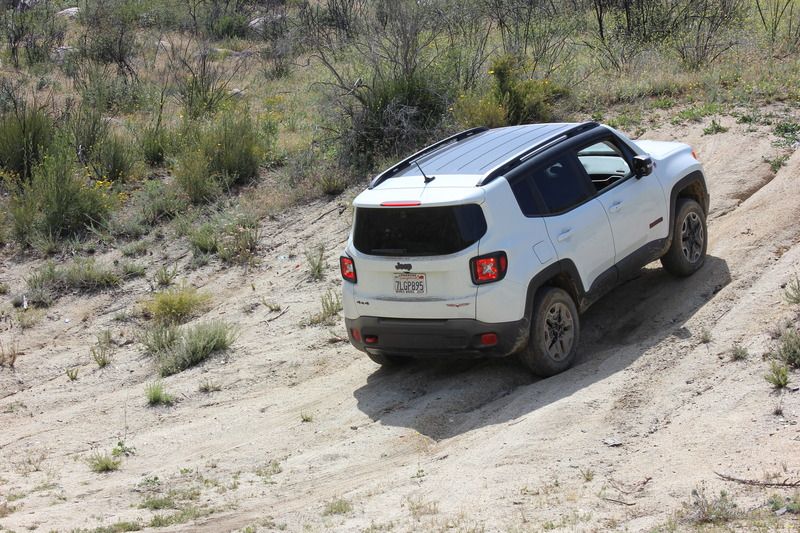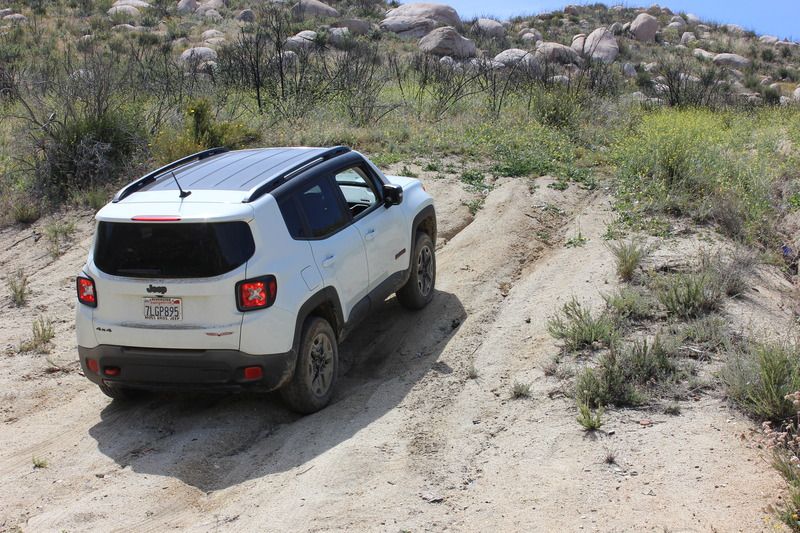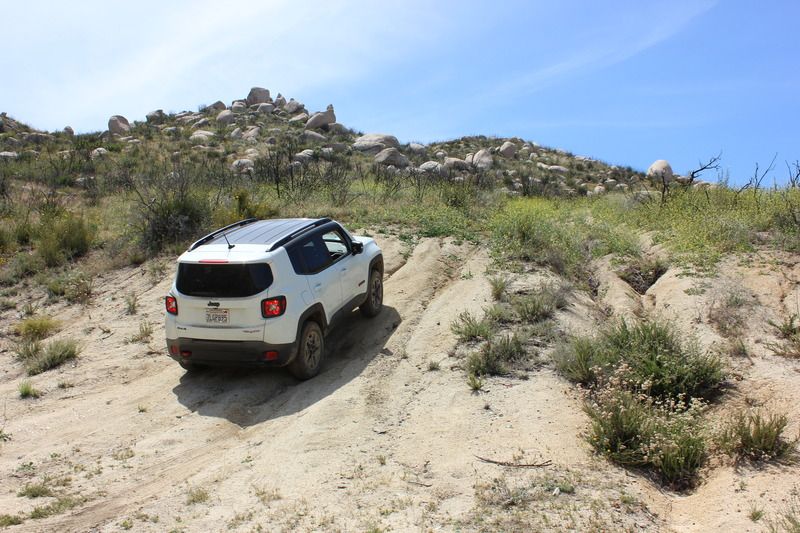 A little break in the day.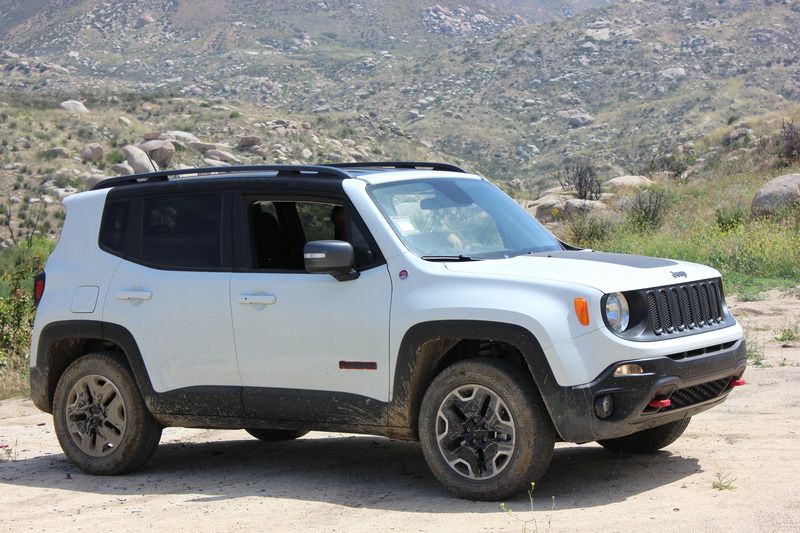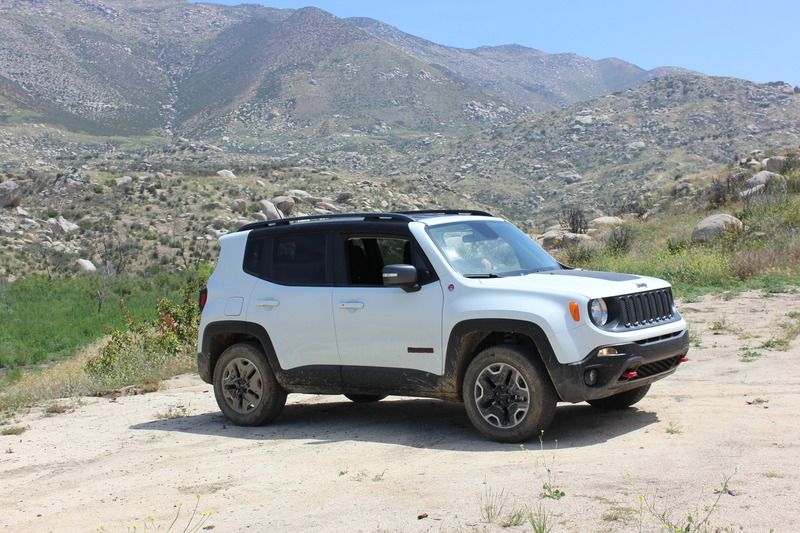 Playing in the mud puddle. That's as much as I get in the SoCal desert. LOL.